Yolt - You Only Live Twice
Yolt is a puzzle platformer that revolves around the idea of "only" living twice.
You get two lives to solve each level! Use them wisely!

This game is a submission to the United Game Jam, the theme of the game jam was "two". The way it relates to the theme is with the twice part of "You Only Live Twice".
There are 5 intro/tutorial levels and 3 actual puzzle levels. The game turned out easier than I'd like it to be. It could be made more varied, interesting and difficult with more mechanics: levers, breakable platforms, etc.
Used assets:

Made with the wonderful Godot engine!

Anyway, I hope you enjoyed it! Don't be afraid to leave a comment!
Note for Windows users!:
If you have display scaling set to something other than 100%, the game camera will be badly scaled. You can fix this by zooming in or out on this page!
Comments
Log in with itch.io to leave a comment.
Really great game! Loved the way you introduced the mechanics. Also, beautiful design!
Very original way to use the theme! It was fun, but I wish there were more levels
Thank you I'm glad you enjoyed it :)

I'd like to add more levels and mechanics, but maybe after the jam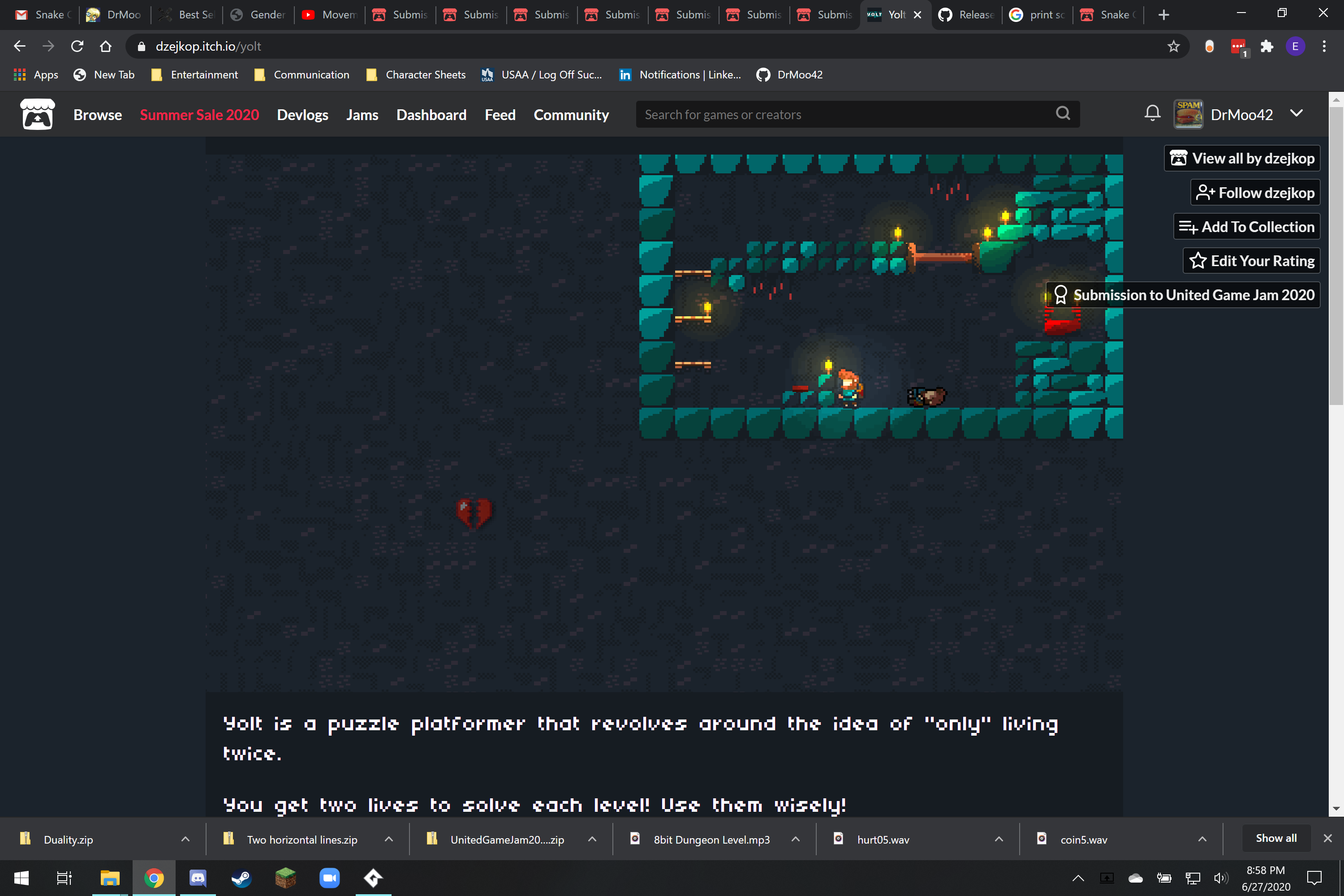 Is this happening everytime? Or only when you do something?